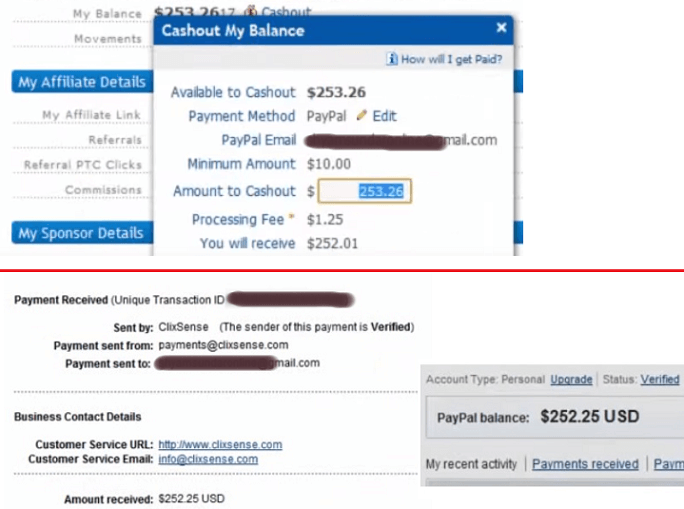 Is ClixSense a scam ?
No it is not.
Clixsense is one of the best PTC (pay per click) websites out there. It was launched in 2007 and has been running successfully since then. By taking advantage of the ClixSense online advertising program, as a potential online consumer, you can actually get paid for viewing advertisements and completing surveys.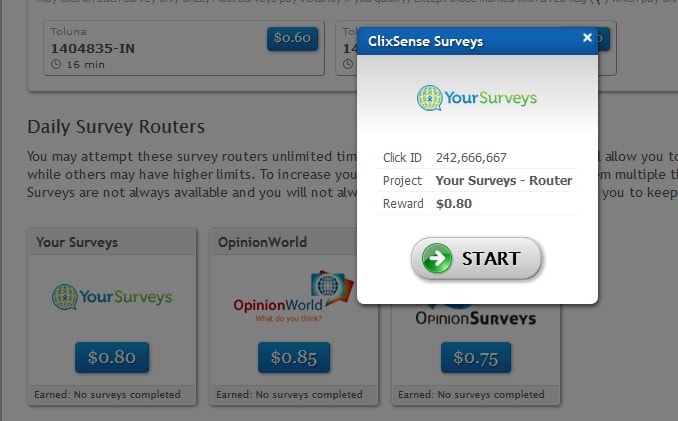 The reward for completing surveys is obviously much is higher than browsing PTC advertisements.

In the above image you can see ClixSense dashboard.
Apart from viewing ads and completing surveys you can also complete 'Tasks' and 'Offers' for some extra income.
Advertising
If you want you can also Advertise your website or content using ClixSense, its not free, that's one of the ways how they generate revenue and you get a share of that revenue. ClixSense have a very big user base more than 5 million registered members worldwide.
ClixGrid
Its like a game. You can try your luck to click some ads in Clixgrid,  if you're lucky  you can get some free money.
Affiliate Program
This is where you can make big money ClixSense has got a very good affiliate program.  Not only you earn commission for referring others you also get commissions whenever your direct referrals click on PTC Ads, purchase advertising, complete simple tasks and offers, and whenever they or their referrals upgrade to Premium through 8 levels! With multiple streams of income your earnings potential is unlimited. Commissions for Premium members are substantially higher than Standard member.
Standard members earn only from their direct referrals. Whenever your direct referrals upgrade, you're instantly paid $2.00! If you are a Premium member and if your referrals refer others who also upgrade you are instantly paid $1.00 for each upgrade through 8 levels.
Clixsense Referral is down to 8 levels which means that you will earn commission from your referral and the referral of your referrals until 8 level if you upgrade your membership status, then your income will be a lot.
How to know your Affiliate link ?

Move your mouse over your username at the top, click on 'account summary', there you will find your affiliate link. You will earn referrals if someone registers using your referral link.
Cashout options
Minimum balance to cashout is $6 for Premium members and $8 for Standard
PayPal
PayToo
Neteller
Tango Card
Payza (available for limited countries)
Check minimum payout $10 only for United States and Canada.
REGISTER NOW
http://www.clixsense.com/?9373591